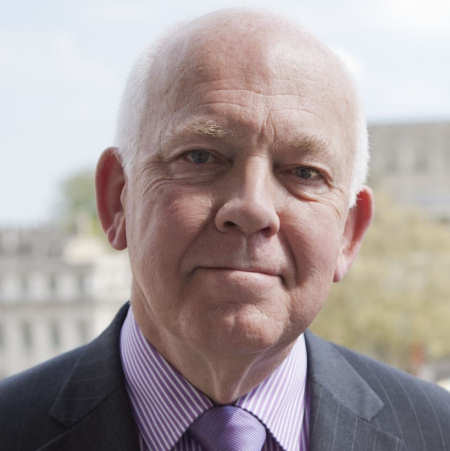 Norfolk born lawyer, William Armstrong was Coroner in Norfolk for eighteen years, has always had a passionate interest in protecting and advancing the rights of those living with any form of mental disorder or disability. He practised as a Solicitor for over thirty years when one of his principal specialisms was the law relating to mental disorder and mental disability. He was a Mental Health Tribunal Judge for thirty years and also sat as a Legal Assessor to the General Medical Council (Medical Practitioners Tribunal Service.) Mr Armstrong has taken a leading role in public affairs and organisations in Norfolk for many years. He was Sheriff of Norwich in 2014/2015 and founder Chair of Healthwatch Norfolk of which he is now the Honorary President. He is a Lay Canon and member of the Chapter of Norwich Cathedral. Awarded the OBE in 2014 he has an honorary doctorate from the University of East Anglia. William Armstrong is Chair of the group which has produced the Carers' Charter for Norfolk.
Fiona Gullon-Scott has been researching and working clinically with Asperger syndrome and autism for over 25 years, initially undertaking a PhD with Prof Simon Baron-Cohen, then later working at the Autism Research Centre, University of Cambridge for over a decade. She recently relocating to the North East where she is a Lecturer in Clinical Psychology at Newcastle University, but also acts as an Honorary Senior Lecturer for the Tizard Centre, University of Kent, teaching into their autism undergraduate and postgraduate courses. Clinically she works right across the age-range, but has developed a particular specialism for assessing women and girls, and now receives referrals from across the country and even internationally. Her current passion is in helping to fight for the autistic voice, to challenge stereotypes and implicit and explicit biases, particularly relating to negative experiences with professionals or Local Authorities that can result from poor understanding of Asperger Syndrome and autism. Her interest in working with Asperger East Anglia started around 15 years ago when she first became a Patron, and it is wonderful to return actively to this role and to be able to support such a fantastic, proactive and inclusive charity.
Norman Lamb has been an advocate for Asperger East Anglia and our clients for many years. He was the Liberal Democrat MP for North Norfolk and educated at Wymondham College, Norfolk and the University of Leicester, where he studied law. He has held various positions in the Liberal Democrat party including Shadow Secretary of State for Health, 2006 to 2010. Outside politics he worked for Norwich City Council as a senior assistant solicitor before joining Norfolk solicitors Steele and Co, where he became a partner and Head of the firm's specialist Employment Unit.